Our Business is insuring Your Business!
BayView Insurance Services offers complete business insurance solutions for the Construction and the Moving & Storage industry in California. We have partnered with many reputable insurance companies to provide our clients with a quality commercial insurance solutions.
With our extensive experience and knowledge in the industries we serve, our services extend beyond insurance. We can provide with advanced consultation, claims assistance, implementation of specialized services and risk management.
At BayView Insurance Services our goal is to help our clients to get responsible insurance coverage at the lowest available price, while providing honest and personal service.
Moving & Storage Insurance
We specialize in providing quality insurance coverage options for the Moving & Storage companies throughout California. Whether you have a single truck operation or a large fleet with a warehouse and multi-state exposure, we can provide you with a commercial insurance solution to fit your business. 
Our goal is to offer all
Moving & Storage
companies in California with responsible insurance solutions, while saving you money and providing friendly and prompt service.
Call us
today for a free consultation or request a free insurance
quote online
.
Read more...
Moving & Storage Insurance coverage options
Commercial Auto Insurance
General liability Coverage
Motor Truck Cargo Insurance
Employee Dishonesty Coverage
Commercial Umbrella Insurance
Worker's Compensation
Warehouse Legal Liability
EPLI (Employers practice liability insurance)
Bonds
Other Customized coverage options
Contractor's Insurance Solutions
Insurance coverage options for contractors are as diverse as the projects that you work on. With our multiple commercial insurance solutions for California contractors, we can provide you with options from a standard insurance policy to a more comprehensive policy to meet the various developer requirements.
Let us take the burden of dealing with insurance.
Call us
today for no obligation consultation or request a free insurance
quote online
.
Read more...
Contractor's Insurance coverage options
Contractor insurance coverage options:
General Liability
Contractors tools & Equipment
Builder's Risk
Commercial Umbrella
Commercial Auto
Worker's Compensation
Bonds (various forms)
Building & Shop Coverage
Other Customized coverage options
Testimonials
The best insurance brokers in the bay!!!! They saved me over $3500 in auto,workers comp and biz liability insurance package. Highly recommended, just give them a call and start saving!!!!

Read on Yelp

Alexei D.
We recently switched over to Bayview Insurance after our last broker disappeared.  Withe great relief, they assisted immediately. They are very easy to work with and attentive to our business needs.  We look forward to working together for the long haul.

Read on Yelp

June D.
…I've been with BayView Insurance for just a year and I am one satisfied customer. First of all, they saved me $4000 a year over my previous insurance broker. Secondly, I love their quick instantaneous responsiveness…

Read on Yelp

Artemus K.
Why BayView Insurance Services
the better agency for your business insurance
INDUSTRY EXPERIENCE BEYOND INSURANCE
With our prior working experience in the industries we serve, we can better grasp your business operations and provide more relevant advise
SPECIALIZED COVERAGE
Think of it as "tailored" coverage. Our moving insurance only fits you!
MULTIPLE INSURANCE COMPANIES
We shop multiple insurance companies to insure that our clients are getting the best possible options and pricing for their business insurance.
ONE STOP INSURANCE SHOP
We have several moving insurance products. No need to shop around or deal with multiple companies. You can get everything you need right here.
Blog
Worker's Compensation Insurance for moving companies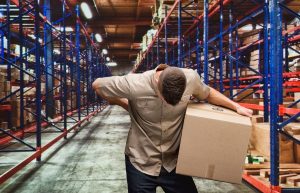 Worker's Compensation Insurance for moving companies
Moving & Storage Insurance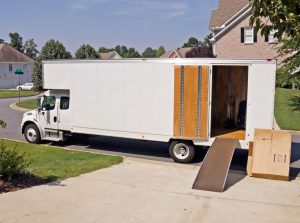 Moving & Storage Insurance
Worker's Compensation Insurance for Contractors- California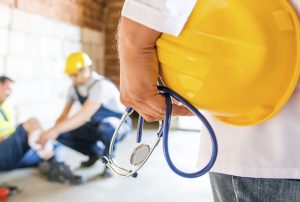 Worker's Compensation Insurance for Contractors- California